KEEPING UP

---

HOW TO HANDLE FLIGHT DELAYS - OUR TOP TIPS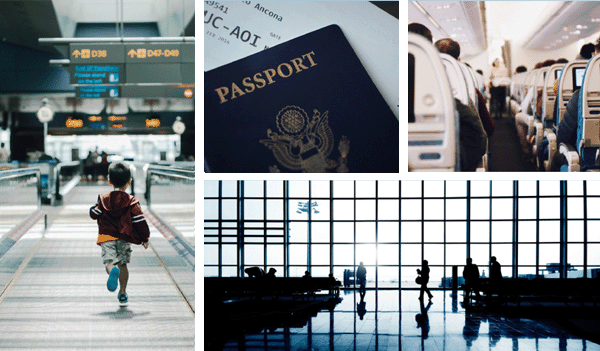 All it took was a warning about one late winter storm to more or less close John F. Kennedy International Airport in New York, and cancel more than 400 flights. But it isn't unusual. Every week, somewhere in the world, the weather delays or cancels a multitude of flights, and delays and cancellations can make your life a misery.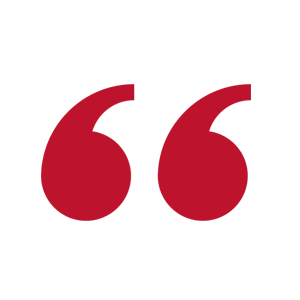 Here are eleven cool planning tips to help you stay sane, cut your risk of an uncomfortable night sleeping in the terminal, and save you money.
Inform yourself at every stage

Always sign on for airline flight alerts. The authority that controls air travel in the country you're travelling from will be able to provide an up to date snapshot of what's happening at your airport, usually via a special Flight Delay Information page. That's great for knowing whether there are general delays, but not delays to specific flights.

There are some great apps to tap into, including FlightView and FlightRadar24, both of which reveal if your flight is running late. And LoungeBuddy tells you where the private lounges are, making it easy to buy a day pass and enjoy extra comfort as well as better WiFi. Download the apps you need before you pack your bags and you'll get the most out of them.

Then there's Google, Bing, or any other good search engine. Search for delays to your flight number and their machine-learning algorithms might even predict a delay based on contextual information, before your airline confirms it officially. And watch the weather forecast. If it looks terrible, there might well be delays or cancellations.

Take the weather forecast with a pinch of salt – And pack for it!

You're due to fly next week but the forecast is awful. The thing is, the weather is a chaotic system, which means it's notoriously hard to predict even a few days ahead. Things can change. So don't panic, keep an eye on things and don't act until you know for sure the weather really is going to be dreadful. If you're not sure that it's going to be like at the other end, pack clothing for every kind of weather you're likely to come across.

Create a solid back-up plan

Every time you travel, figure out what you'll do if something goes wrong. Then you'll be prepared with a Plan B if your flight is delayed or cancelled, and it won't be anywhere near as much hassle. Check, for example, whether you can extend your stay at your hotel if there's a delay or cancellation, and make sure if you book a room that doesn't have a cancellation charge applied to it.

Don't pay flight change fees

Say there's bad weather on the way. You might want to change your flight early rather than wait and face a flight change charge. But it's also good to be prepared in advance, knowing what the potential change charges might be. You could even shop around when buying your flight and choose an operator with low or no change charges.

If you are about to be charged, you can appeal to your airline to waive the charge. If you need to cancel your plans altogether, you could try asking for a flight credit note rather than an actual refund. That way you're likely to get more of your money back. And don't forget to cancel any hotel bookings you've made. Hotels tend to be a little bit more flexible about refunds, as long as you give them 24 hours notice. The HotelTonight app, by the way, is great when you want to book last minute hotel rooms.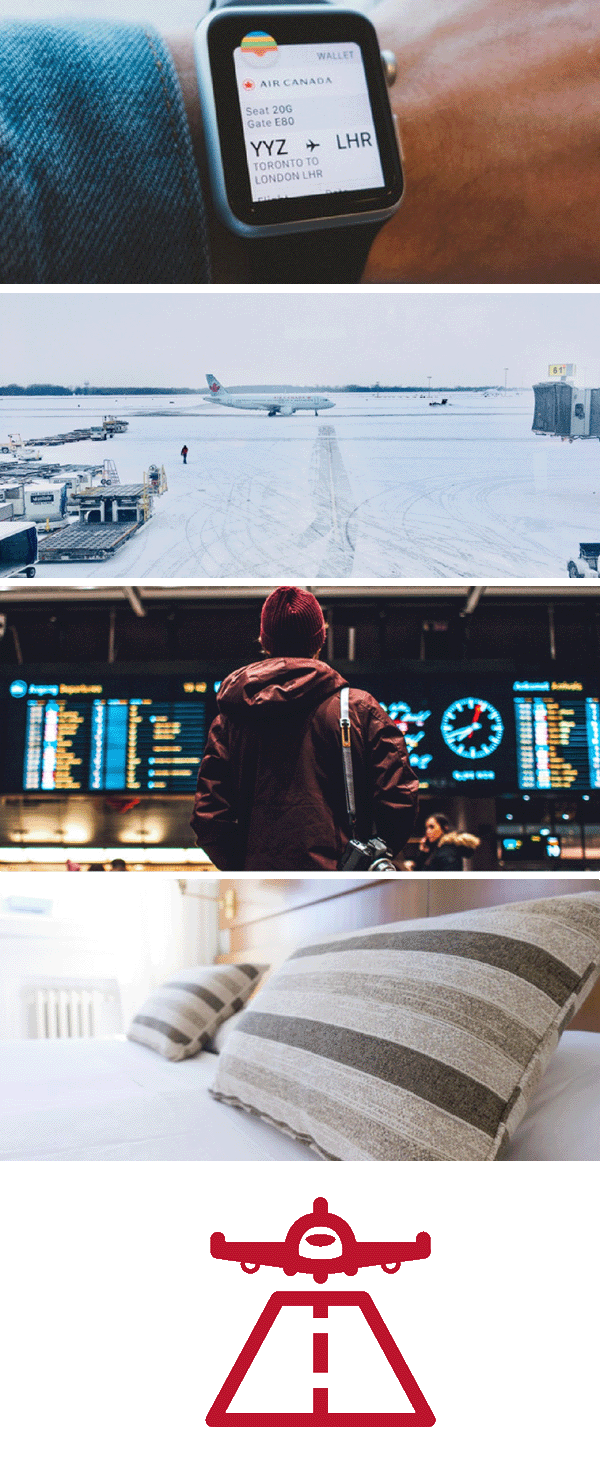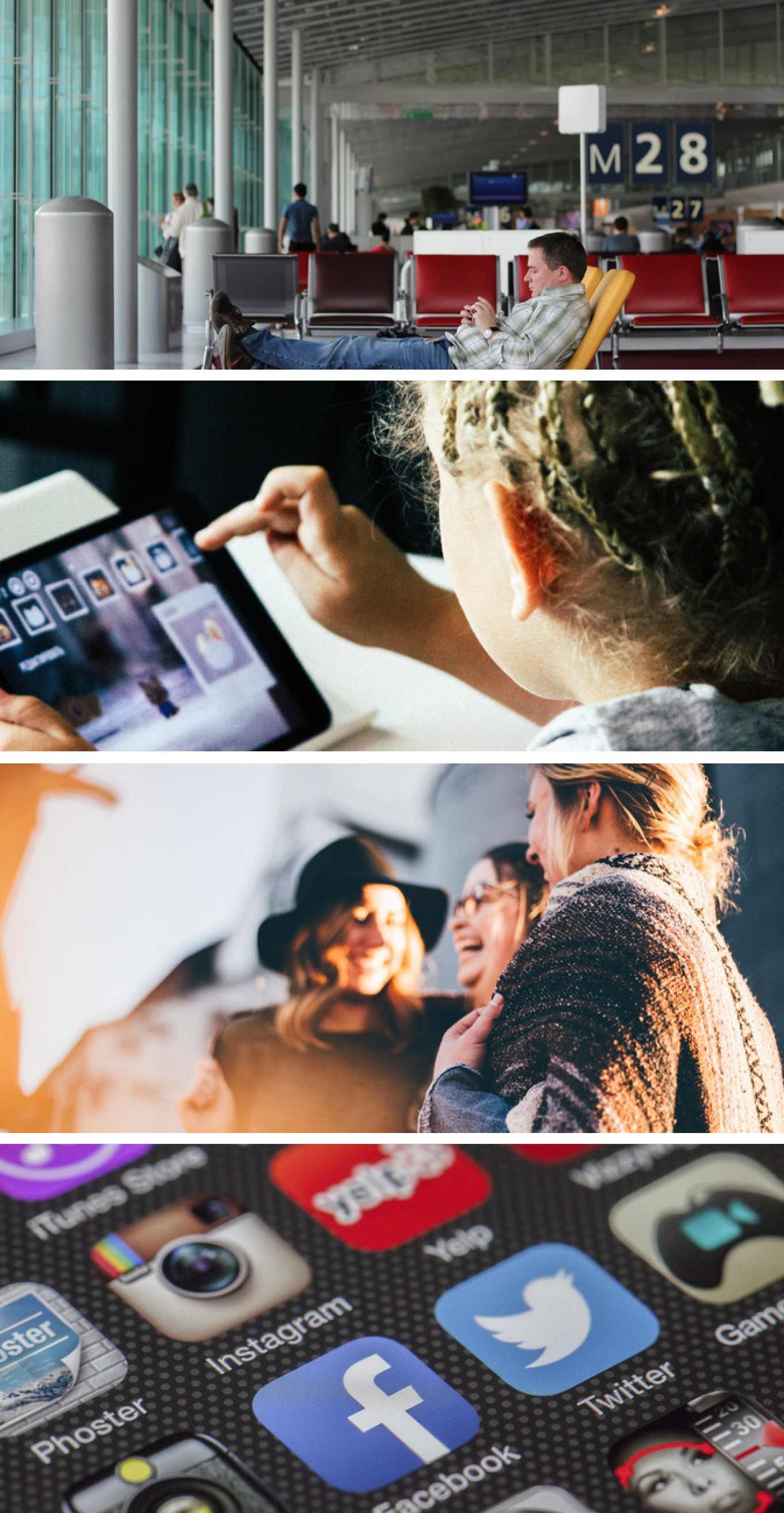 Insure your finances

Airlines don't legally have to compensate you for weather delays and cancellations. But when you buy good quality travel insurance you're covered, so you won't end up out of pocket. Check to see if your credit card provider includes cover for delays within the free travel insurance many of them give their customers. As long as you pay for flights with your credit card, you're covered.

Prepare in advance – Carry a flight delay kit

An overnight delay is a nightmare when you don't have any of the essential basics required for a reasonably comfortable night. Always carry a toothbrush and travel toothpaste, a comb, maybe a change of clothes, a blow-up travel pillow, an aluminium foil blanket, painkillers, and anything else you think would make life more pleasant while you wait.

Taking the kids? Don't forget entertainment!

If your children are flying too, delays and cancellations can be even more stressful. How do you entertain them while you wait, possibly for many hours, without spending a fortune on rubbish from the airport shops? Plan ahead, make sure you have enough for them to do if there's a delay, and you'll be a lot calmer!

Remain cheerful

There's nothing you can do about a delayed or cancelled flight. You could let yourself get angry and frustrated... but it takes just as much effort to be cheerful, and you may as well feel positive because being miserable won't change the situation. It's amazing how much better you feel when you consciously decide to be calm and happy instead of furious and impatient.

Plan extra carefully in winter

Winter weather can make a flight extra-scary as well as more likely to suffer delays. To cut the risks fly non-stop whenever you can, avoiding connections that might go wrong. Keep an extra-careful eye on the weather for a few days beforehand. Stay in close touch with your airline in case they announce problems, have your phone or tablet fully charged all the time just in case, and keep an eye on social media for news and announcements.


Travel for
people with
special needs
The key to efficient, enjoyable travel for people with special needs is to give the airline and the airports at each end of the journey plenty of advance notice so they can prepare and be there for you, ready to help.
These days almost every airport and airline has special facilities and services for those who have crutches, a wheelchair, a guide dog or some other type of disability that makes travelling a challenge.
Get yourself a FREMEC card, official ID for disabled travellers that entitles you to the levels of service you need. It's free when you have a 'severe but stable' medical condition, and when you have one and your airline knows about it they'll be able to prepare what you need in advance
When you book your flight, be sure to include the facts about your disability in the space provided by the airline. They usually like to know about things like the weight and size of your wheelchair or frame, or facts about your assistance dog
Call the airport or visit their site before you book, to check they have disabled lifts, parking facilities and toilets
Bear in mind you probably won't be able to take your wheelchair if it has a wet battery, simple because of the risk of the battery leaking – very dangerous on board a flight!
Does your airport have a special check-in facility for disabled people? Plenty do these days. Make sure you check-in in good time so you can register and label your wheelchair or frame properly for the flight
Is it best for you to get on board the aircraft first or last? You can usually specify your needs at the check-in stage
Aircraft toilets are very small on short haul flights, bigger on long haul journeys. If you're in a chair or have difficulties moving it makes sense to find out what the facilities are like beforehand and plan how to get to them and use them if you need to. On short haul flights you might have to ask for help
We wish you a lifetime of safe, enjoyable flights. To make you feel even better about your next trip, why not buy your travel insurance from us? We only supply top quality cover, and we're here to answer any questions.

We wish you a lifetime of safe, enjoyable flights. To make you feel even better about your next trip, why not buy your travel insurance from us? We only supply top quality cover, and we're here to answer any questions.